Atlanta's
Accounting And Finance
Recruiting Connection

Need a friend in the staffing business?
.....insider information on where the great accounting jobs are in Atlanta? Instant access to job seekers with solid credentials and experience?
At 6 Degrees Group, we know the industry, the talent community and local businesses. And we love to share. Call us. Tell us what you need - a new job, great talent - and we'll connect you.
We are a locally owned, full-service accounting and finance placement firm matching top Atlanta employers with skilled professionals. From office support to CFO's, we place temporary, temp to hire and direct hire positions. When you're looking for accounting recruiters or staffing agencies in Atlanta, GA, look no further than 6 Degrees.

Our Latest Accounting and Finance Jobs
Apply Now Our client in Smyrna is hiring for the role of Senior Tax Analyst. This company has experienced a great deal of growth over...
Apply Now Perimeter area client is looking for a solid accountant to join their team. Management has solid tenure and is looking for someone to...
Apply Now Our client in Atlanta is looking for a Senior Analyst to their growing team. Manager is a dynamic leader who helps develop his...
6 Degrees made an effort to understand our business and our needs and has continuously connected us with quality people that fit right in!  They are my go to agency when I have a staffing need! 
T.B., Supervisor
My experience working with 6 Degrees was absolutely amazing. My recruiter made the overall hiring process so easy going and she was extremely helpful in determining what would be the best fit. Compared to other agencies that we have worked with the past, 6 Degrees is the most responsive and really listened to what we needed in a candidate.
K.A., Controller
Thank you again, even in this short time, you helped me find the confidence I lost at my most recent job and that's a gift I can't thank you enough for! 
T.B., Staff Accountant
I have used 6 Degrees Group for sourcing candidates for several years.  I find their approach of researching the open position from an accountant perspective as well as understanding the personality of the manager and the department works great when placing candidates.
M.S., Controller
In each of the roles I've held during my career, I've worked with the team at 6 Degrees Group and they have consistently exceeded my expectations.  They are a fantastic team that is fun to work with and always hits the mark in their delivery.  They've been a great partner because they do the work to really learning the needs that I have for a position, both short and long-term, which allows them to find the exact right match for both the candidate and me.  Great team, great relationships and great success!
M.O., VP

.....insider information on where the great accounting jobs are in Atlanta. Instant access to job seekers with solid credentials and experience?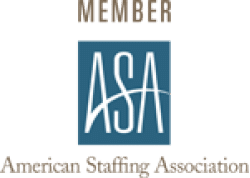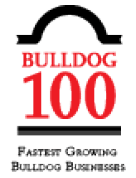 Take the next step in your job search today