Sr. Payroll Administrator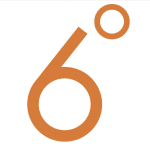 6 Degrees Group
6 Degrees group has a Global Client hiring for multiple Senior Payroll Administrators by the end of 2021! This client has a footprint in 100+ countries, excellent benefits, competitive salaries and maintains a "family" culture!
Responsibilities:

– Process weekly and year end general ledger entries.

– This position is responsible for processing all aspects payroll for union employees in multiple states.

– Process union payroll through the SAP system and ensure accurate and timely running of the union payroll.

– Ensure attention to detail and accuracy of payroll records, excellent problem solving/judgment skills for various employee inquiries and issues.
Qualifications:

– 5-10 years of Payroll processing experience (Ideally including Canadian or Union Payroll)

– Bachelor's degree strongly preferred

– Experience with advanced Excel (including Pivot tables and V lookup)

– SAP experience strongly preferred!
Apply with Google
Apply with Linkedin
Apply with Indeed