Senior Financial Analyst (Operations)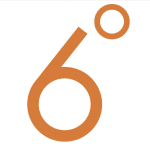 6 Degrees Group
6 Degrees Group is currently searching for Senior Financial Operations Analyst for a growing company that is just south of the city. This position is seeking someone with a strong background in the OPERATIONAL side of Finance. Candidates must have Manufacturing or Distribution experience. The analysis will focus general forecasting, budgeting and modeling but also a main focus will be helping with cost center and P&L analysis, understanding production and assembly from a finance perspective, cost control and cost management, productivity within production and warehouse, etc.
Essential Functions:

Manage Cost Center P&L Analysis and work with Department Leads to answer follow-up questions

Perform Warehouse and Operational analytics on a recurring basis to assist the Director of Ops-Finance with strategic decision making and heading off operational inefficiencies

Assist in the capital approval process by reviewing ROC business cases from the segments

Assist in the build of the business budget and prepare monthly forecasts, tracking organizational performance to budget and forecast as well as partner with leaders in the business to understand the variances

Lead monthly analysis, accruals and account reconciliations of commissions and royalty expenses

Own the customer rebate program: roll in monthly results to record rebate earned, record the liability and issue credit memos or payments as required.
Qualifications:

Bachelors degree in Accounting or Finance

4+ years of experience in Finance or Cost Accounting

Proficient in Microsoft Office (Word, Excel, PowerPoint, Power BI and Outlook)

Previous Finance/Accounting experience within a manufacturing or warehousing environment
Apply with Google
Apply with Linkedin
Apply with Indeed