Senior Development Accountant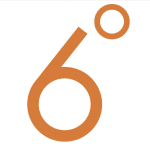 6 Degrees Group
One of our clients in the Real Estate and Development industry is seeking a Development or Construction Accountant to join their team!
The Must Haves:
Must have at least two years of experience in development or construction accounting
Must be able to read contracts and agreements and pick out accounting information, calculate development fees, and retrieve escrow information
Must understand the difference between LP's, LLC's, etc.
If you are interested in joining a small team with the ability to grow down the road, please send your resume! If you're not looking but you know someone who is, please share this information!
Apply with Google
Apply with Linkedin
Apply with Indeed