Senior Corporate Accountant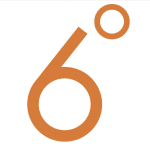 6 Degrees Group
One of our clients in the North Atlanta area is seeking a Senior Corporate Accountant. Full cycle accounting responsibilities along with some lease accounting responsibilities! A Fortune 500 company with a great work life balance!
Qualifications:
Bachelor's in Accounting
5+ years of accounting experience
CPA a plus
Large company experience
Responsibilities:
* Maintain assigned general ledger or subsidiary ledger accounts by reviewing documents to ensure accuracy of information and calculations, preparing supporting schedules, recording appropriate journal entries consistent with US GAAP, and reconciling on a monthly basis.

* Assist in the month-end, quarter-end and year-end close.

* Act as the subject matter expert in assigned accounting area(s) such as Lease Accounting (ASC 840/842)

* Develop technical proficiency of US or local GAAP in assigned accounting area(s).

* Review financial results for completeness by preparing various reports, schedules, and reconciliations.

* Support various audits by providing accounting documents, schedules, and other relevant information.

* Support the budgeting and forecasting processes.