Senior Accountant (Plant Accounting)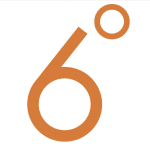 6 Degrees Group
6 Degrees Group is currently recruiting for a Senior Accountant that can oversee 7 different business units or plants. This position will handle a great deal of Accounting as well as Analysis.
Duties include: Preparing entries to accrue any unrecorded revenue or cost items; accruals, Preparing balance sheet account reconciliations for balance sheet accounts, leading monthly review meetings of plant P&L, etc.
Must have a Bachelors degree in Accounting and at least 5+ years of Senior Accountant level experience. This position also requires someone to dig into details and tie things together. Must be analytical and have strong Excel skills.
Apply with Google
Apply with Linkedin
Apply with Indeed