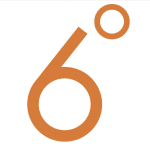 6 Degrees Group
A brand new (and growing!) client of ours is looking for a professional with a background in Medical Accounts Receivable here in the Metro-Atlanta Area!
Responsibilities:
Support for Business Office staff in the aspects of AR/Billing/Collections.
Provide support and ongoing training for business office operations at multiple facilities.
Perform periodic audits of financial files and billing procedures, and assist with internal audits.
Help drive accurate and timely billing, collections, and month-end close.
Requirements:
Long-Term Care Facility Experience.
AR Management Experience.
Office Billing Experience.
Comfortable with traveling locally and to neighboring states.
Qualified, local candidates should apply today for immediate consideration. Salary will be based on experience and qualifications.
If this position is not a perfect fit, please do not hesitate to pass this posting along to anyone else you know that may be interested. Please check out our website, we are working on other openings and one of them may be just what you are looking for!
Apply with Google
Apply with Linkedin
Apply with Indeed