Manager of Financial Reporting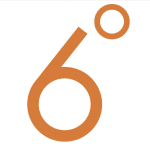 6 Degrees Group
6 Degrees Group is currently recruiting for a Manager of Financial Reporting that will have the responsibility of reviewing and ensuring the Company's consolidated financial statements are in compliance with US GAAP.

Responsibilities:
This role may perform and document technical accounting and SEC research, as needed.

Preparation and review of SEC filings, including but not limited to 10-Q's, 10-K's, 8-K's, Proxy Statements and filings for Section 16 officers

Reviewing transactions at the Company's domestic and international subsidiaries to ensure appropriate, US GAAP compliant disclosures are made

Researching new and emerging disclosure rules to propose and document solutions
Requirements:
Bachelor's degree or equivalent in accounting or related field

Master's degree in accounting or related field is a plus

Active CPA license is a plus

Minimum of 5 to 8 years of accounting experience

Big 4 accounting experience with exposure to SEC filings is a plus

Prior SEC reporting expense at a Fortune 1000 company is a plus
Qualified, local candidates should apply today for immediate consideration. Salary will be based on experience and qualifications.


If this position is not a perfect fit, please do not hesitate to pass this posting along to anyone else you know that may be interested. Please check out our website, we are working on other openings and one of them may be just what you are looking for!
Apply with Google
Apply with Linkedin
Apply with Indeed