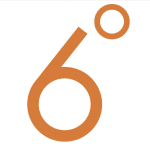 6 Degrees Group
Great client in the North Atlanta area is looking for a strong Billing Specialist. Role is open as person in role was promoted internally. Good benefits with balance workload.
Responsibilities:
Process invoices in timely and accurate manner
Verifies data from vendor invoices to ensure accuracy and revises billing data when errors are found
Contact vendors and resolve shipping and pricing issues
Requirements:
Minimum of one year of billing experience
Strong Excel (pivots and lookups)
Good communications lots of interaction
Qualified, local candidates should apply today for immediate consideration. Salary will be based on experience and qualifications.
If this position is not a perfect fit, please do not hesitate to pass this posting along to anyone else you know that may be interested. Please check out our website, we are working on other openings and one of them may be just what you are looking for!
Apply with Google
Apply with Linkedin
Apply with Indeed