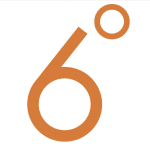 6 Degrees Group
6 Degrees Group is seeking an Accounting Supervisor for a large Shared Services environment. Ideal candidates will have: Large company and ideally shared services experience, Experience assisting to streamline processes and working towards consolidating processes. Ideally they will have a CPA or are working towards one and will have public/private mix. They must have at least 5+ years supervisory experience and they must be able to work in an environment where not everything is defined or structured (that is what this person will be helping to work towards).
Primary Duties/Responsibilities:
Ensures financial statements are maintained in accordance with Generally Accepted Accounting Principles (GAAP)
Reviews and verifies the accuracy of journal entries and accounting classifications assigned to various records
Assists with account analysis and research
Manager a team of Analysts to produce monthly and quarterly financial analyses and report findings to subsidiary management.
Apply with Google
Apply with Linkedin
Apply with Indeed